INVESTING IN THE FUTURE OF THE SA SUGAR INDUSTRY THROUGH SKILLS DEVELOPMENT
22 April 2022
The challenges facing the SA sugar industry have received significant coverage over the past few years. Over 1 million South African's are however reliant on the SA sugar industry along its value chain and Tongaat Hulett is committed to helping secure its long term success.
In the 2021/22 season the milling operations were negatively impacted by the numerous breakdowns at all three raw sugar mills due to a COVID-impacted maintenance shut before the start of the season, the unrest in KwaZulu-Natal during July 2021 and the challenges experienced in processing sugarcane that had been subject to the unrest-related arson.
Tongaat Hulett has taken decisive steps to address these challenges, with its annual maintenance shutdown proceeding well. The focus was on addressing all the major issues that affected milling performance from a miller's point of view.
This offcrop included a great focus on planning and extensive oversight on the execution of the maintenance work. Another key focus in securing the future of Tongaat Hulett is in ensuring that its employees have the right skills and capacity to ensure that the milling season is successful.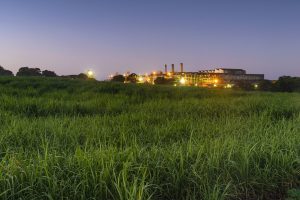 This focus on training and development spans across the various levels of the organisation. Some of the programs include Engineer in Training (EIT), operator training and Supervisory, Management and Leadership development though Tongaat Hulett's accredited Management Development and Supervisory Development Programs.
Earlier this year Tongaat Hulett Sugar SA rolled out refresher training for all Sugar Milling Operators in Process and Boilers. The seven day Sugar Process Refresher Training took place at each of Tongaat's three SA mills, training approximately 270 Operators in preparation for the upcoming milling season.
As part of Tongaat's focus on continuous improvement, this training aimed to upskill all Operators to improve production efficiency and performance and was facilitated by subject matter experts.
In addition to Operator specific training, the program included information on the sugar industry, global sugar trends, the sugar production process and insights on the supply chain. In addition, the process provided an opportunity for Operator feedback on key challenges and areas for improvement.
MD of Tongaat Hulett Sugar SA, Dave Howells said, "Investing in our people is essential for us to have a successful business and a sustainable future. We look forward to working together with our teams at each site and our supplying growers to ensure a successful upcoming season."